CEREC® Same-Day Dentistry

In the recent past—and in many dental offices today—dental restorations can be a long, drawn-out process, requiring multiple appointments over several weeks, many injections, an offsite dental lab, and temporary restorations prior to completion of the procedure. Not at Dupont Family Dentistry! Our CEREC® milling machine can perform the entire dental restoration process in one appointment.
CEREC takes quick, painless, goop-free impressions that become 3D digital models to help us create your ideal smile. We then match a block of durable ceramic to the exact shade and translucency of your natural teeth, prepare your tooth, and fabricate your new restoration chairside. Whether it's a crown, a bridge, or veneers, we can permanently secure it for same-day smile enhancement. Hello, Gorgeous!
---
Digital X-rays
Digital x-rays have been a huge advancement in modern medicine and dentistry. Digital x-rays use up to 90% less radiation than traditional x-rays, reducing exposure for both patients and our staff.
Digital x-rays can be taken quickly and easily right from the dental chair and viewed on the screen alongside the doctor, so you can gain a deeper understanding of your oral health.
---
Galileos® 3D Imaging
Dr. Diehl, Dr. Feasel, and Dr. Ghori use Galileos® CBCT (Cone Beam Computed Tomography) technology to obtain high-quality 3D images of your mouth. The clarity and range of CBCT allows us to see your entire mouth and focus in on any problem area, generating hundreds of images with a single scan. Advanced 3D imaging allows us to plan complex treatments like surgical dental implant placement more effectively than standard 2D x-rays of the past.
---
Intraoral Cameras
Intraoral cameras record images from inside the mouth that appear on a screen for immediate review. These images can help us diagnose failing restorations, hairline tooth fractures, and many other dental problems—and we can show you what's going on in your mouth without you ever leaving the chair.
---
Engineered with dental perfectionists in mind (that's us!), the Fotona LightWalker® Laser has numerous application possibilities. From decay removal to restoration preparation to less invasive gum disease treatment to precision gum reshaping procedures, the LightWalker has revolutionized our ability to help patients improve oral health and smile aesthetics. If you require or desire any laser treatment in our office, our use of the LightWalker translates to a higher level of comfort, a faster recovery, and results that will turn you into a believer, too.
---
Occlusal Analysis Using the Dawson Technique
Dr. Diehl, Dr. Feasel, and Dr. Ghori are both graduates of the prestigious Dawson Academy, which provides advanced post-doctoral training in dental occlusion (bite), the temporomandibular joints, and comprehensive aesthetic restorative dentistry. Dupont Family Dentistry can perform occlusal analysis using the Dawson Technique for precise diagnostics and treatment of occlusion issues.
---
OralDNA® Bacterial Testing & Analysis
Dupont Family Dentistry uses OralDNA® bacterial testing to screen for oral cancer. Pathogens, gum disease, and gene markers for inflammation can also be identified by bacterial testing, allowing us to take the most proactive approach to your oral-systemic wellness.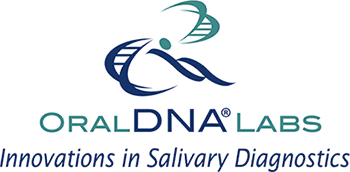 ---
The STA™ System for Painless Injections with The Wand®
The secret to painless injections is buffering, a process that modifies anesthetic to imitate the body's natural pH and allows patients to become numb faster. The Wand® STA delivers a consistent, computer-regulated flow of anesthetic for more precise, comfortable injections every time.
---
VELscope® Oral Cancer Screenings

Dupont Family Dentistry takes oral cancer seriously, so every adult checkup includes a routine screening. Oral cancer rates are on the rise worldwide, so we've invested in ViziLite® technology that helps us identify, evaluate, mark, and monitor abnormal oral cells and lesions that may be suspicious—including cancerous and precancerous cells that could go undetected by visual exam.
If you've noticed any suspicious changes in your mouth, if you fall into any of the high-risk categories (smokers, drinkers, HPV—most of us have had or will have HPV at some point), or you just want to be proactive for your own peace of mind, come see Dr. Diehl or Dr. Feasel for an oral cancer screening today—it might just save your life.
---
ZyberShield™
---
DryShield
---
Oral Healthcare Products
CariFree®

If you suffer from gum disease or tooth decay, like many of us do, or you just want to use the best products available to ensure you are your healthiest self, we highly recommend CariFree.
CariFree is a revolutionary system of products designed to eliminate the oral pathogens (bad bacteria) that cause these and many other systemic health problems. CariFree offers a full line of toothpaste and rinses to balance your pH and create a healthier environment in the mouth and body.
---
OraVital: The Oral Infection Experts™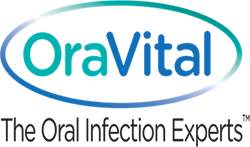 OraVital Inc. developed the comprehensive OraVital System (patent pending), which provides accurate diagnosis and effective treatment of oral infections that cause periodontal disease, bad breath and weaken the oral-systemic link. Dupont Family Dentistry is proud to offer OraVital prescription antibiotic, antifungal and microbial rinses that research has shown capable of controlling gum disease in 90% of cases in just four weeks.
---
Other Oral Healthcare Products
Dental Herb Company's alcohol-free products are made with their own proprietary blend of essential oils and organically grown herbs proven to reduce bad oral bacteria and improve the ongoing health of teeth and gums.
Dry Mouth/Saliva Substitute
If you're dealing with dry mouth, Dr. Diehl, Dr. Feasel, and Dr. Ghori can help. We can recommend mouth rinses and saliva substitutes that can moisturize dry mouths and stimulate increased saliva production. If your dry mouth is severe, we may prescribe medication or encourage the use of fluoride trays to control cavities.
Soft-Picks are a comfortable, effective alternative to traditional string floss. Their design allows them to access hard-to-reach places in the mouth and they are easy to use with orthodontics, bridges, and implants.
---
If you'd like to learn more about our technology, or you're ready to schedule a visit and experience the difference for yourself, get in touch with us! You can give us a call today at (260) 209-1550 or schedule an appointment easily online!